About Our Vaughan Dental Team
At Dufferin Vaughan Dental Centre, we work hard to make sure you and your family are comfortable and happy with your experience. We take great care in providing optimal dental care to the Vaughan, Maple, Thornhill, Woodbridge, Richmond Hill, Toronto, and adjoining communities.
During your stay, you will enjoy our comfortable chairs, a relaxing and gentle atmosphere, and commitment to care. Our entire dental team is dedicated to giving you all the information you need to optimize your oral health for a lifetime of healthy teeth and gums. Furthermore, our dental team is trained in many different areas of dentistry, including cosmetic dentistry, children's dentistry, and general dentistry. Whatever your dental needs, rest assured that our dentists have the necessary knowledge and skill to provide you with the care that you deserve!
New patients are always welcome - and recieve free teeth whitening! Book an appointment online or call our Stouffville dental office today.
Meet Our Dentists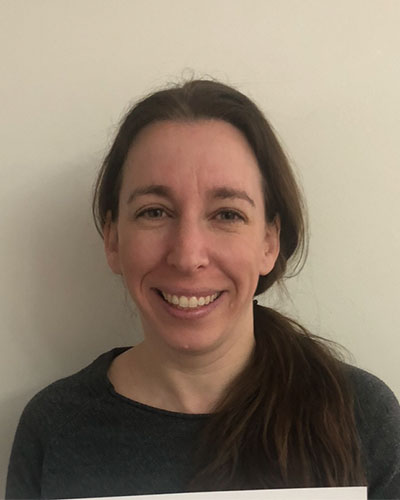 Dr. Jessica Steinman D.D.S.
Dr. Jessica Steinman received her DDS from the University of Toronto, where she graduated top of her class and received the Gold Medal award of achievement. She has been practicing in private practice since her graduation, and has enjoyed being an active member of the Canadian Dental Association, North Toronto Dental Society, and Alpha Omega. She enjoys practicing in different areas of general dentistry, especially children dentistry and cosmetic dentistry.
---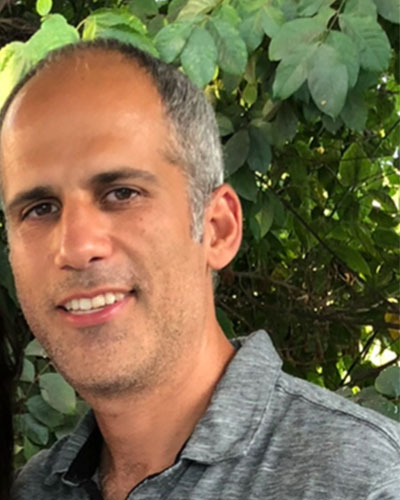 Dr. Eitan Keren, HB.Sc., D.D.S.
Dr. Eitan Keren received his DDS from the University of Toronto and an Honours B. Sc. in Human Biology. He has been involved in dental research, and has had the privilege of presenting his findings for The International Association for Dental Research, IADR Research Conference 2004 in Hawaii.
Dr. Keren has enjoyed being an active member of the Ontario Dental Association, American Association of Cosmetic Dentists, Implant Mentor Study Club, North Toronto Dental Society, and Alpha Omega. He enjoys all aspects of dentistry, and has great interest in implantology and cosmetic dentistry. His enjoyment comes from treating patients of all ages, from the very young to the elderly.
---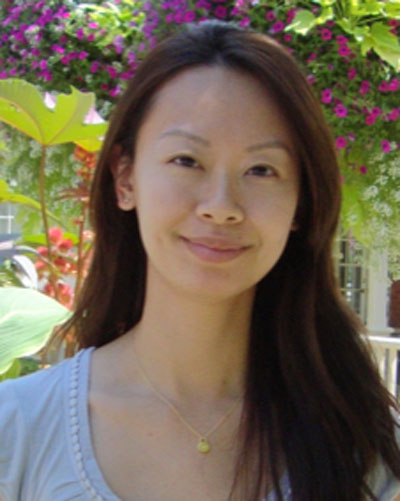 Dr. Andrea Chhun, D.D.S.
Andrea obtained her Honours Bachelors of Science from York University. Thereafter, she completed her dental degree from the University of Toronto. During her time in dental school and after graduating, she volunteered with the Health Mission Outreach program. Andrea has participated on multiple occasions with the Remote Area Program, providing dental care for the First Nations communities. Andrea is proud to have served the community of Thornhill for the past 6 years at Dufferin Vaughan Dental.
---
Meet Our Team
Front Desk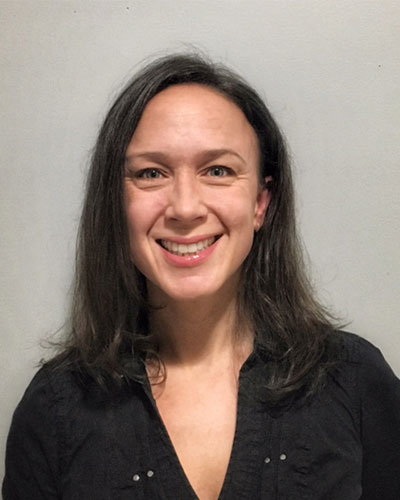 Melissa
Melissa received her Level II Dental Assisting certification from George Brown College, with honours, over 15 years ago, and has a background in paedodontics. She has been managing Dufferin Vaughan Dental for 10 years, and thoroughly enjoys practicing her skills in both the administrative and clinical aspects. She enjoys helping all patients throughout their treatment process, and especially loves transforming fearful patients into excited and confident ones.
In her free time, she loves doing all things outdoors with her daughter and dog - camping, hiking, exploring, skiing, swimming, hockey, and cycling just to name a few.
Melissa looks forward to meeting you and helping you through your journey of achieving your dental goals.
---
Viva
Viva was born and raised in the Philippines where she finished her B.S. in Commerce and worked as a legal secretary. Her love of travelling and meeting people led her to come and eventually live in Canada. She went on to graduate as a Medical Office Assistant and has been a part of the Dufferin Vaughan Dental team for almost 3 years. In her spare time, she also enjoys going on nature walks and spending time with family and friends.
---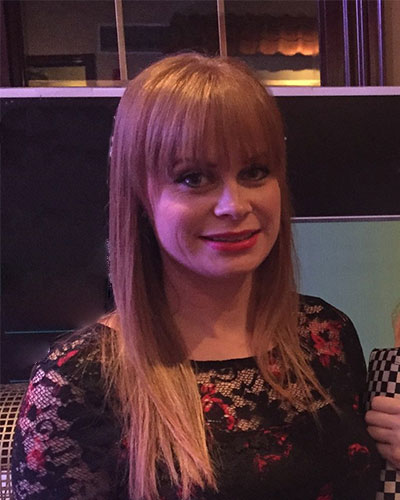 Noelle
Noelle is a smiling face at the front desk, always eager to assist patients with their needs. She is a loving dog mom and soon to be human mom! Noelle loves to laugh and enjoy the lighter side of life.
---
Hygienists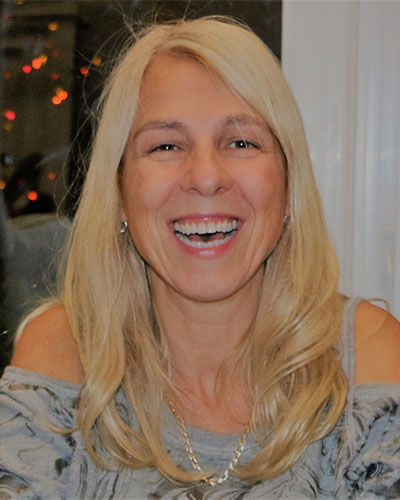 Florentina
Florentina graduated with honour in 2005 from the Dental Hygiene Program at the Cambrian College, and she joined Dufferin Vaughan Dental practice in 2010.
What Florentina enjoys most about being a Dental Hygienist is the close relationship that she constantly cultivates with her patients.
She is committed to making patients feel comfortable and relaxed, taking the extra steps to keep them informed about their oral health and the treatment choices available throughout their visit. Florentina's patients always walk out with a big smile knowing that they received the most optimal treatment!
In her free time, she loves spending time with her family and her dog Thunder. She loves the outdoors, jogging, reading and skiing.
---
Michelle
Michelle received her Dental Hygiene Diploma, with Honours, from George Brown College. Michelle has over 15 years of experience practicing dental hygiene in a general practice setting. She has been a part of our dental team here at Dufferin Vaughan Dental for over 8 years. She loves to interact with her patients and help them achieve their optimal dental health goals. On her down time, Michelle enjoys cooking and baking for her family and food blog, watching her favourite TV shows, and spending quality time with her husband and two sons. Michelle looks forward to seeing your smile in her dental chair soon!
---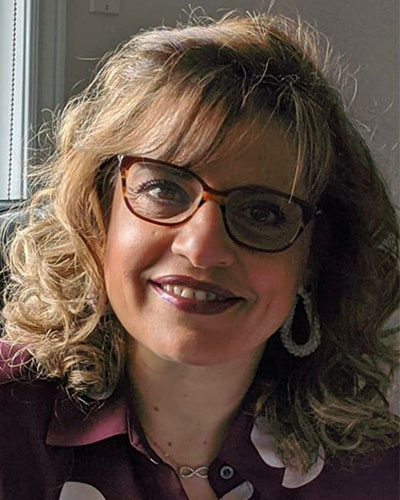 Hanna
Hanna has worked in the field of dentistry for over 25 years. She received her Bachelor of Dentistry with Honours in Periodontology in 1990. When she moved to Canada 26 years ago, she spent her first 7 years raising two beautiful sons. In 2005, she went back to school and graduated from Oxford College with a diploma in Dental Hygiene with Honours. Hanna is passionate about advancing her expertise to bring excellence and care to her patients. Furthermore, she is gentle and thorough while treating each of her patients and she takes pride in helping them reach their dental health goals. Outside dentistry, Hanna loves to spend time with her family and go on trips. She is happy to provide service in either English or Arabic.
---
Assistants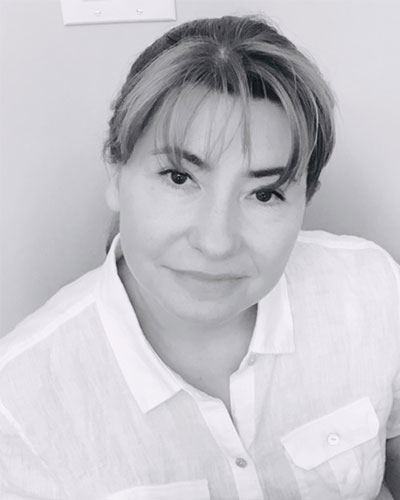 Galina
Galina has had the pleasure of working with our amazing team for 10 years now. She strives to provide good quality care for her patients. She loves it when they leave the office satisfied with a smile on their face. As much as she loves her work, she also enjoys travelling and spending time with her family and friends.
---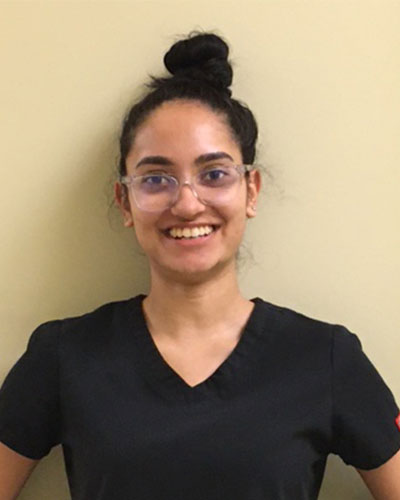 Emily
Emily received her level II Dental Assisting cerfiticate from Georgre Brown approximately 5 years ago, and has been working in private practice ever since. Her favourite part about assisting is the patient interaction. In her free time, she enjoys all kinds of sports; her favourites are soccer, basketball, and tennis. She looks forward to meeting you soon and having a great conversation with you!